I will post here items that are surplus to my current needs.  They are For Sale, Trade, or I may give them away to a "good home!"  If you are interested, please contact me using the email address found by clicking HERE.
====================
FOR SALE:  Kenwood HC-10 Digital Clock.  This particular clock was owned by Albert H. Hicks, W8AH, (http://hamgallery.com/Tribute/W8AH/) until his death in 2003. I purchased it from his estate. Al worked 362 countries on 40-M, FOUR more than any other ham in the world.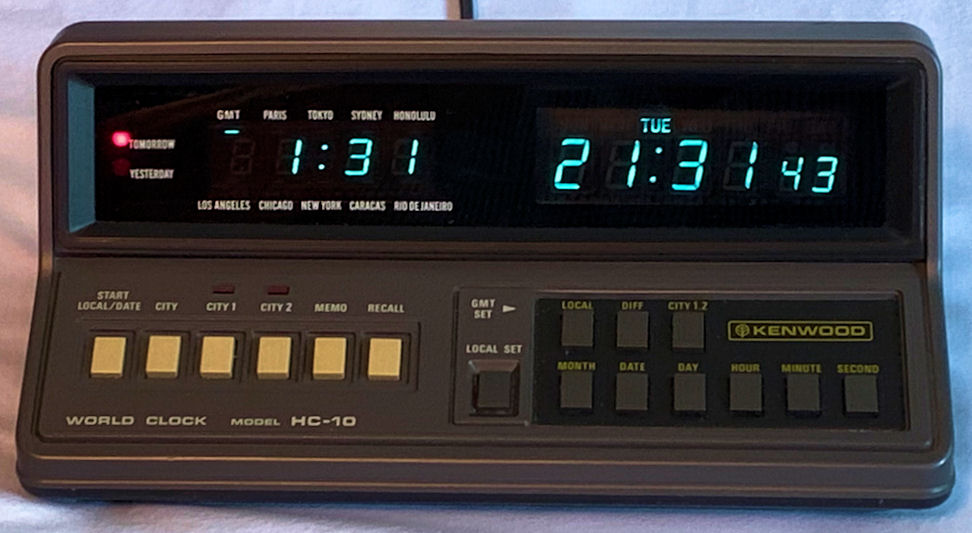 This Kenwood HC-10 digital clock will be a unique and welcome addition to your radio shack. A quartz based digital world clock with DUAL 24 hour display. It displays time in 10 time zones including GMT and nine cities (Paris, Tokyo, Sydney, Honolulu, Los Angeles, Chicago, New York, Caracas, and Rio de Janeiro) plus two other freely programmable cities of your choice.
It also provides for memorizing and recalling the start time of a QSO by pressing MEMO then the RECALL button to see the stored time. The display also has indicators which tell if the time displayed for any of the locations is for Yesterday or Tomorrow. And with one button push it displays the month and day of the week.
Six-digit local time display in hours, minutes and seconds with large, clearly legible luminous elements, including display of the day of the week. Plus the "local" display can easily be set to GMT.
Time accuracy is +/-10 seconds/month. Operates from 100/120/220/240 VAC 50/60 Hz. 8.6 x 3.8 x 4.7 inches, 2 lbs.
Condition: Very Good. Tested and working. There is some minor wear to the outside case of the clock, but it is in Very Good condition overall.  Asking $125 on QTH.com but I'm open to offers from WVDXA members.
FOR SALE:  40 lb. Mission UX2 (by Mathews). Same as New.  Shot less than 50 times. Draw 29 (22-30 range.) RH with 3-pin sights, whisker biscuit, 5 Easton arrows and quiver. 1-owner. Located in Hurricane, WV. Great beginner bow!  $350 and Buyer Pays Shipping.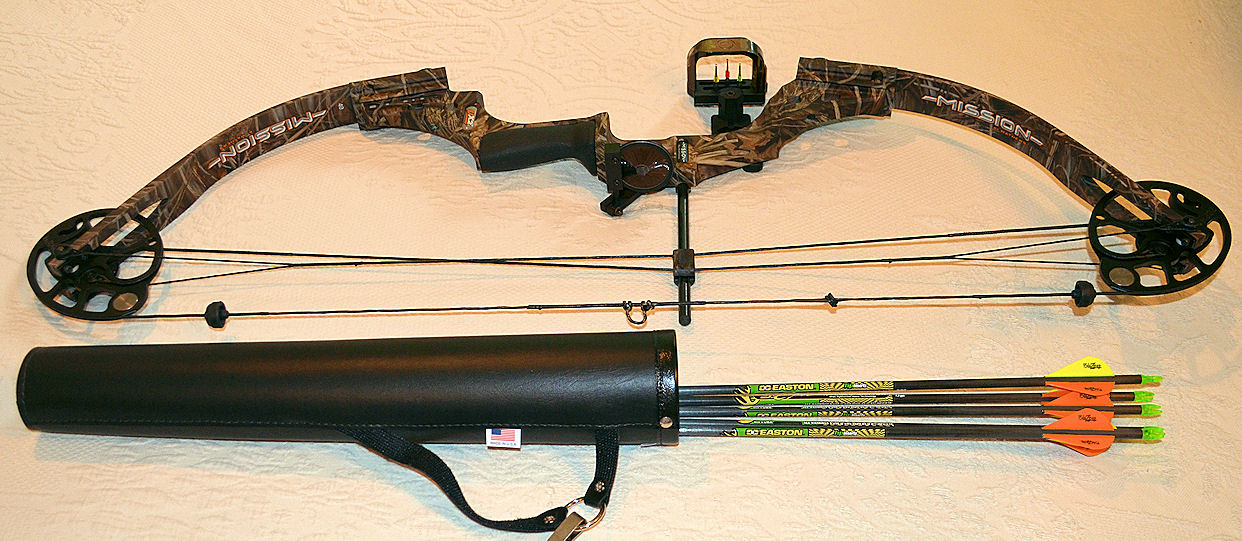 FOR SALE:  NOS – Hoffman A181610CHSCFG (NEMA 4S) 18x16x10 Non-Metalic Fiberglass Enclosure.  Current new cost is $270+ but you can buy this one for $125 plus shipping.  Weight is about 16 pounds.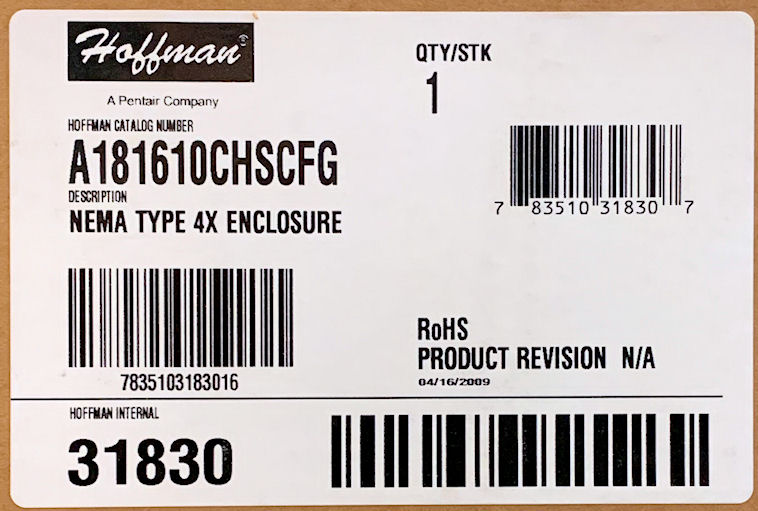 FOR SALE:  I have TWO 12 VDC 5.7 Amp Regulated Open-Frame power supplies like you see below.  One has a fuse holder and power cord installed and the other is New In Box (although it is several years old.)  I checked out the one with the power cord and it has 13.0 VDC output.  This is similar to an Astron RS-5A power supply.  It would be sufficient to power a 10-watt 2-M transceiver or similar unit.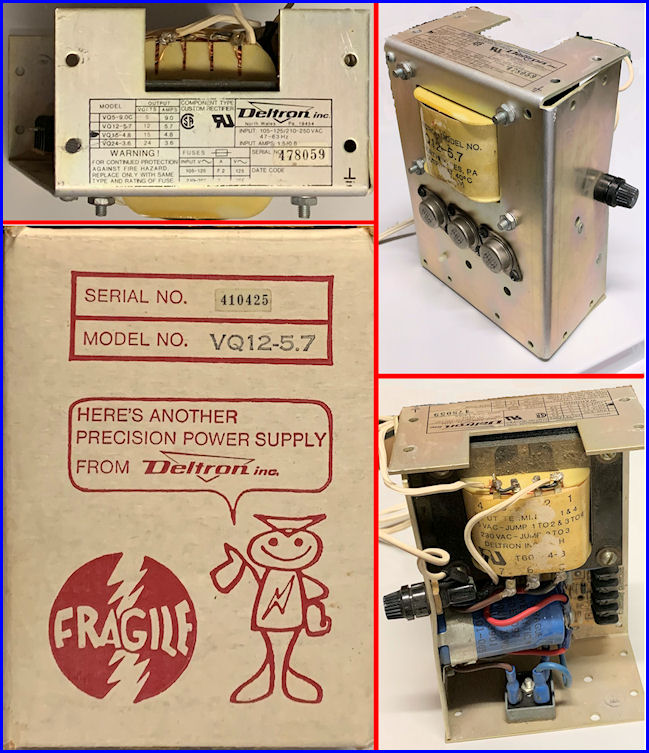 This would NOT be sufficient for a 25-watt or higher power transceiver.  You would need to check the specifications for the radio.  Or, it would be great to power smaller station accessories without the need to connect it to your main station power supply.
Free to a Good Home:  Below are two "House Standoffs" to secure a tower to a house or other building so that it will clear the eaves of the house.  Just mount them to your building and then attach the tower legs to the holes at the end with U-bolts.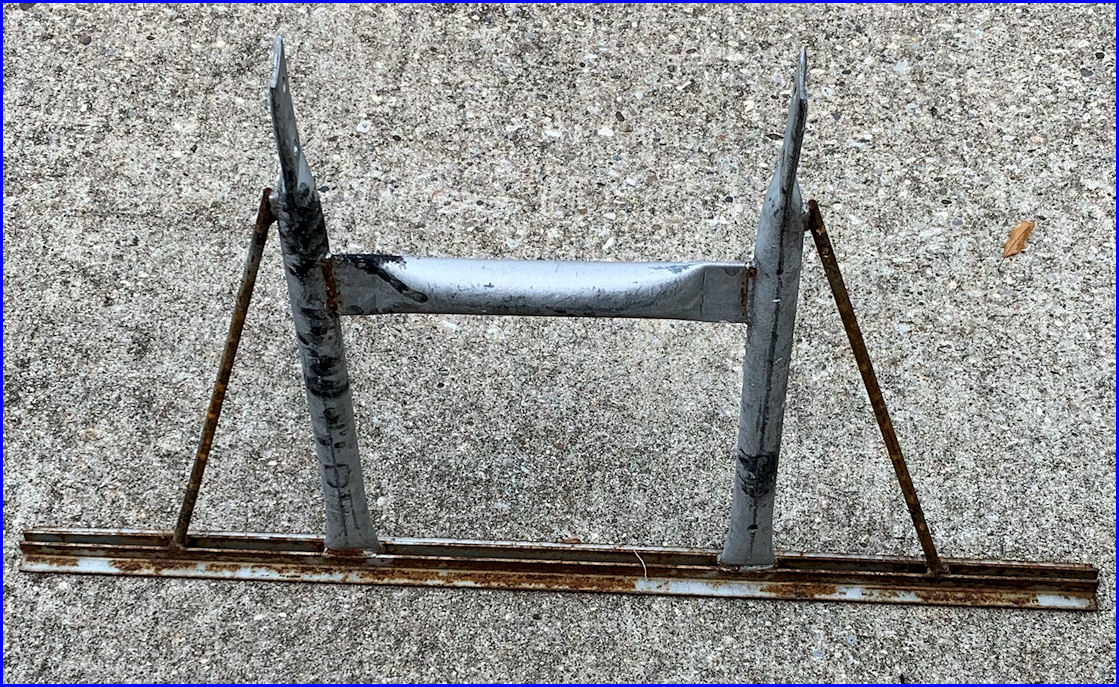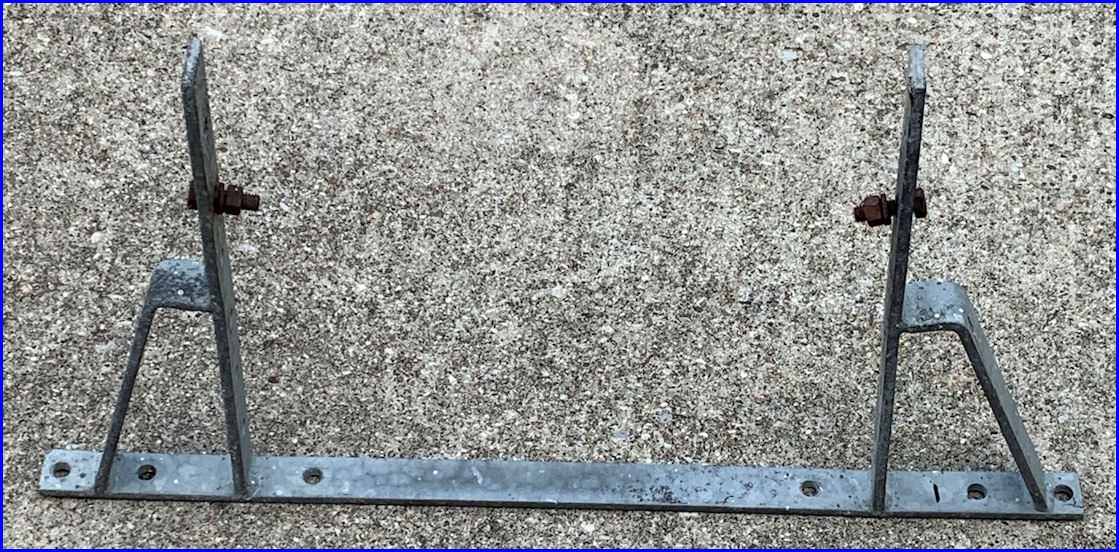 More items will be added as I come across them.  Check back often.  If there is something you think I might have that you need or want, please contact me HERE.