I will post here items that are surplus to my current needs.  They are For Sale, Trade, or I may give them away to a "good home!"  If you are interested, please contact me using the email address found by clicking HERE.
Here is a Heil Pro-Set Plus! headset with boom mike which is in excellent condition.  I am selling it because I upgraded to the RadioSport headset.  The Heil Pro-Set Plus! is a dual mic element headset. It includes the HC-5 key element for articulate speech audio that is great for everyday ragchewing and traffic handling. And it includes the HC-4 DX Dream Machine element designed to help you cut thru pile ups. This new "!" version features a audio phase switch. The Heil Pro Set Plus! is destined to be the new benchmark competition headset for DX and contest operators worldwide.  This one is an older model and has been replaced by the PSE-6.  Recently Tim, K8RRT, was using this one while his own was back to the factory to get a new cable installed.  He says it is working FB. 
I am asking $75 which is less than half the price of a new one (and no tax!)  Or, offers will be entertained.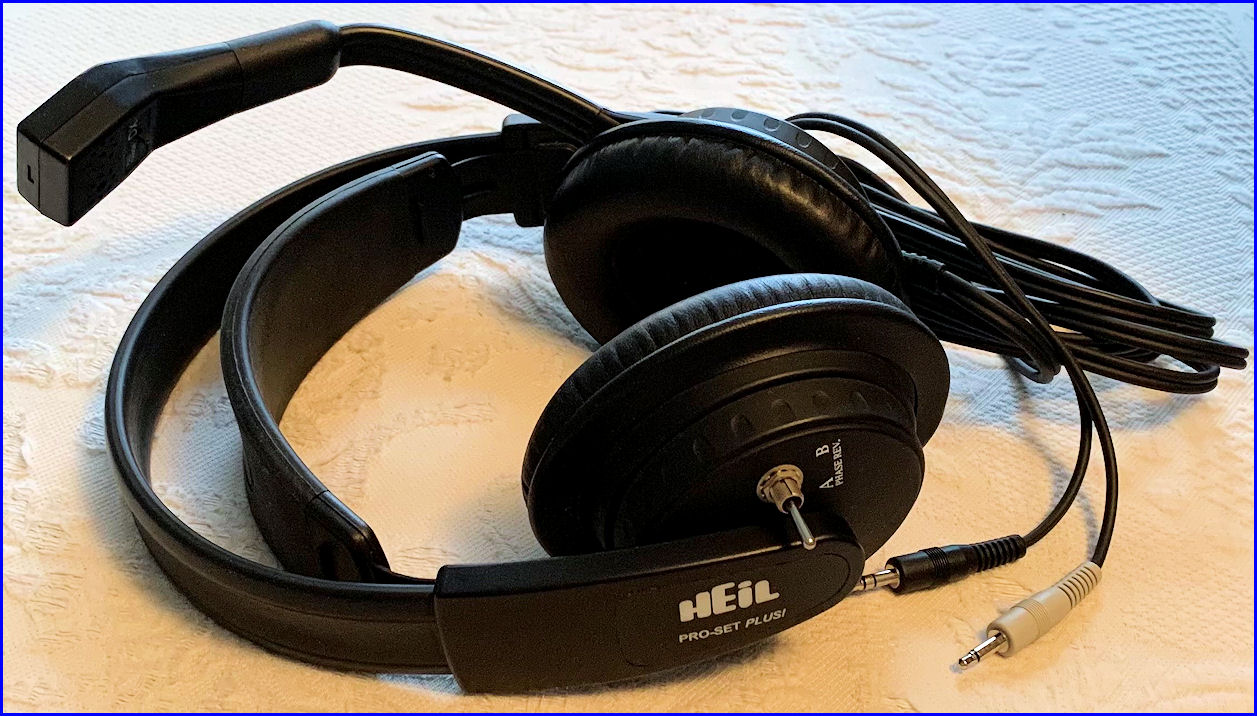 I have TWO 12 VDC 5.7 Amp Regulated Open-Frame power supplies like you see below.  One has a fuse holder and power cord installed and the other is New In Box (although it is several years old.)  I checked out the one with the power cord and it has 13.0 VDC output.  This is similar to an Astron RS-5A power supply.  It would be sufficient to power a 10-watt 2-M transceiver or similar unit.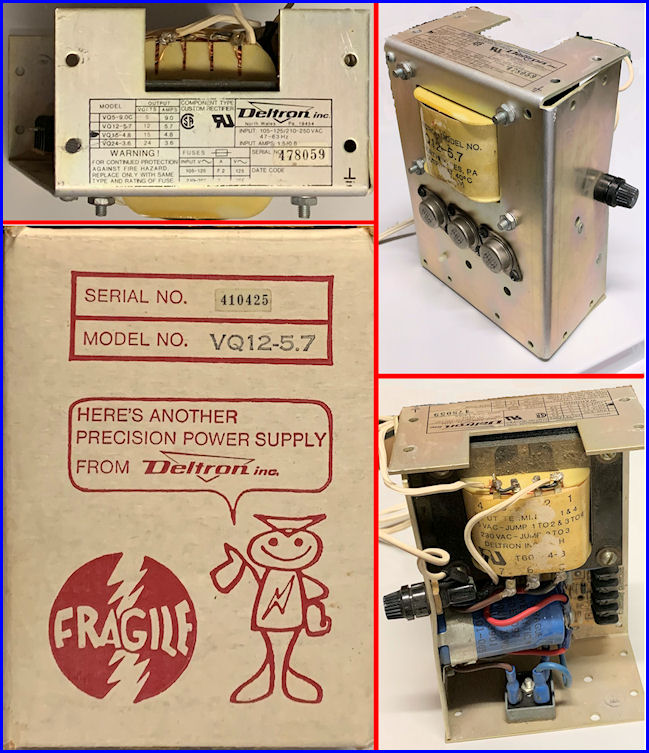 This would NOT be sufficient for a 25-watt or higher power transceiver.  You would need to check the specifications for the radio.  Or, it would be great to power smaller station accessories without the need to connect it to your main station power supply.

The above item is 2 pieces of galvanized angle. Attach the two vertical parts to adjacent legs on your tower and at the end of the horizontal arms, you can attach the mount for a vertical antenna or a pulley to support a wire antenna, or anything else you need.
Below are two "House Standoffs" to secure a tower to a house or other building so that it will clear the eaves of the house.  Just mount them to your building and then attach the tower legs to the holes at the end with U-bolts.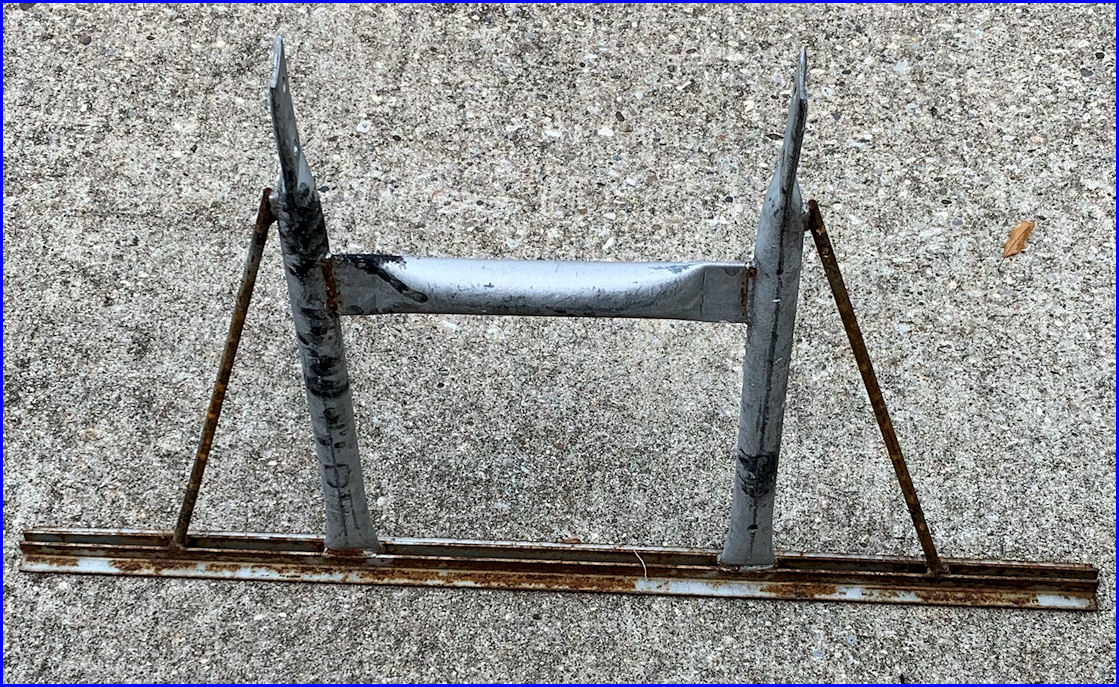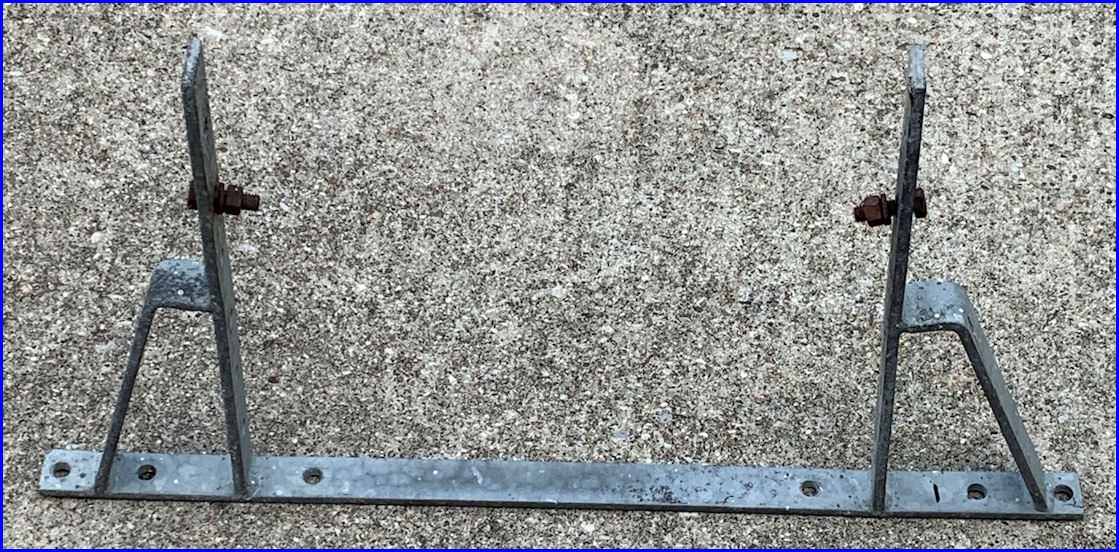 More items will be added as I come across them.  Check back often.  If there is something you think I might have that you need or want, please contact me HERE.